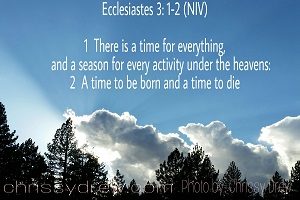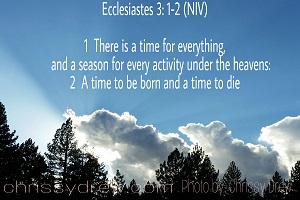 I recently had a conversation with a friend, who had yet another significant loss in her life. It saddened me.
Grief isn't something we can wish away. It's like tidal waves, one moment memories come crashing in, bringing you to your knees, the next, a calm sea of joy.
Tears flow at any given time, when thoughts of our loved one rushes in. The despair and thinking how unfair.
What we must tell ourselves … it's okay. It's okay to cry. It's okay to miss them. It's okay to feel lost. Not being able to talk with them, to hear their voice, to hug them. To laugh or cry with. To share milestones or experiences with.
The what ifs begin infiltrating your mind. If only I stayed in touch more. If only I took the time. If only I said I was sorry. Now it's too late. On and on.
But those what ifs are a direct line from the enemy. Nip those thoughts as soon as they form. Life happens, time gets away. Your loved one knew. Their life went on, until…
One day, and only God knows when, you will be able to recall memories with joy, and your smile will hug your heart.
Then you will begin to heal from your broken heart. Then you will know, those memories will "live" on forever. Then you will realize, they would want you to continue among the land of the living. To live your life abundantly, even through the void, the empty void in your heart.
There will be some who won't have the right words to say to comfort you, as they've not experienced the same loss. They only need to be there. No words will take away the pain anyway. Support helps. But for those of us, who have been through a devastating loss, do understand the pain. We can pray them through the journey of their dearly departed.
The year, 2000, was a difficult one for me. In May, 2000, we lost our Daddy. In October, 2000, we lost our only brother. He was just about to turn 61. That was a hard loss. Two years later, our Mom. Then, in 2011, my Mother-in-law, and in 2012, my very best friend. She knew me so well. We laughed so hard, her usually AT me. We celebrated our birthdays together. I still celebrate with her in spirit, and miss her every day. When I say I understand the grief, I do.
We will all grieve differently. There is no right or wrong way. There is no time limit.
What there is – is God. He is always there. Always. He knows the grief as His only Son died for ALL of us. I trust He will hold each and every believer up in times of sorrow. We also know His joy when we are comforted by His Word. Believe in that!
May God bless this difficult journey with peace, comfort, and loving memories as they come rushing in.
Ecclesiastes 3: 1-2 (NIV)
1 There is a time for everything, and a season for every activity under the heavens:
2 A time to be born and a time to die.
With much love and blessings,
Chrissy Drew